Besat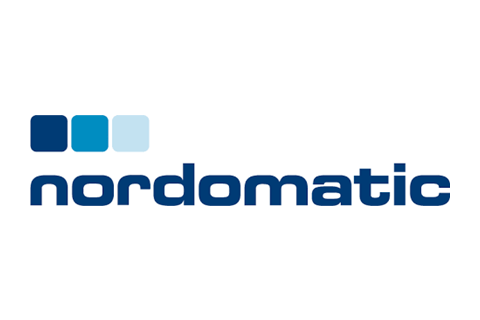 Group Head of M&A and Legal Counsel at Nordomatic A/S (BESAT)
Nordomatic - Midtjylland
Are you motivated to take on a key role as Group Head of M&A and Counsel where you are responsible for all mergers and acquisitions in an international context? Then apply for the position at Nordomatic A/S, which is a global pioneer in building automation, also called Smart Buildings.
On a mission to accelerate an open and sustainable future
Nordomatic aims to become a global impact leader within Smart Buildings. With more than 50 years of experience in integrating open BMS solutions in buildings, the company has positioned itself as a valuable trusted partner – and the employees are proud to work systematically every day for increased environmental and social sustainability. Last year alone, the company's solutions contributed to reducing CO2 emissions by 130,000 tons for customers.
Nordomatic has been on an impressive growth journey for the past decade – and with this appointment, the plan is to grow further in selected markets through mergers and acquisitions. The role of Group Head of M&A and Legal Counsel is a staff function where you will drive the company's M&A strategy and provide legal and strategic sparring to both the Group CEO and the rest of the organization. Your primary task will be to ensure successful integrations from a legal, financial, and human perspective.
More specifically, you will have the following areas of responsibility and tasks:
Overall project manager for all M&A tasks incl. strategy, project management, and implementation
Ensure successful legal and financial mergers
Create fertile ground to increase the top and bottom line in acquired companies
Responsible for the M&A group handbook incl. processes
Ensure a well-founded and continuously updated target list of potential acquisitions
Provide legal advice on selected tasks and projects in the day-to-day business
Remote management of a legal team as well as an M&A team
You will either be based at the company location in Herning or Aarhus and can also expect 25-50 annual travel days abroad in connection with new acquisitions and mergers.
M&A assignments worldwide
With an ambitious growth and expansion mission, Nordomatic needs an experienced M&A expert to lead the ongoing implementation processes. You have a legal and/or financial background combined with practical experience with project management within the M&A area in a large international group.
You are trained in negotiation situations and are used to providing legal sparring to senior management. In your daily work, you will work closely with the Group CEO, top management, external legal stakeholders, and the rest of the organization, and it is therefore essential that you are able to communicate complex knowledge in an easily accessible way – in both Danish and English and preferably also in a Nordic language.
It is equally important that you manage to navigate in a complex environment, where many wish to draw on your skills and where you must prioritize firmly to meet important deadlines.
As a manager, you lead by example in terms of the willingness to examine all solutions, analyze risks, and make the right decisions. You take pride in motivating and developing your team and creating a natural team spirit.
Growth company with a green heart
In 1967, Nordomatic saw the light of day for the first time. If we fast-forward +50 years, the key words for the last number of years have been 'growth', 'internationalization' and 'acquisitions'. Today, Nordomatic is the leading independent BMS system integrator in Scandinavia with 20 offices and more than 700 skilled employees serving the largest and most demanding property owners in the world.


"Buildings account for 40% of Europe's CO2 emissions.
It is the EU's objective to reduce emissions of
greenhouse gases by 50% until 2025. This is where
Nordomatic can make an impactful difference."

You will be part of a growth company with a green heart, where there is a strong will to make a difference environmentally. At the same time, you enter a commercially oriented organizational culture, where a good business sense is celebrated, the bar is set high, and the internal motto is "solutions rather than products".
The company has a flat structure and a very value-driven culture, where you will experience that there is a short way from thought to action. There is ample opportunity to be seen and heard, and the individual's professional and personal development has high priority by the management, who are happy to invest in their employees. You will be part of a dynamic environment with flexibility in everyday life and exciting social events.
Read more about Nordomatic A/S at www.nordomatic.com and LinkedIn.
Interested?
Send your CV to us by pushing the red button below that says 'Søg jobbet'. We look forward to hearing from you.
Please note that the recruitment process takes place in close and confidential collaboration with the company and we follow all General Data Protection Regulations.
Should you have any questions regarding this position or the recruitment process, please contact Peter Bang Fasting Bauer on the below-mentioned contact information.
OBS! Peter Bang Fasting Bauer is away on vacation week 28, 29, 30, and 31 and looks forward to reading your application afterwards.
Spørgsmål til jobbet kontakt os gerne
Er du interesseret i at vide mere om denne udfordring forud for din ansøgning, er du velkommen til at kontakte os.
Peter Bang Fasting Bauer
Founder & Partner
Det er ikke tilfældigt, at vi har udnævnt Peter til kvalitetschef. Kvaliteten af de forløb, vi gennemfører, skal konstant være i fokus for HumanTrust. Med Peter som anfører, er vi sikre på, at missionen bliver fuldført. Peters erhvervserfaring spænder bredt inden for salg, afsætning og ledelsesudvikling, hvor han gennem 15 år har arbejdet målrettet med rekruttering- og headhunteropgaver. Han vil derfor primært stå for de virksomheder, der søger kandidater til tekniske områder, økonomi, fagspecialister, samt salg & afsætning. De andre partnere ser Peter som en yderst struktureret person, der sætter mål – og når dem!
Læs mere Læs mindre