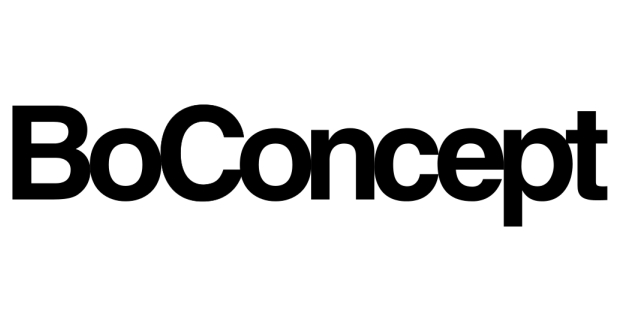 Senior Copywriter - Native English speaker
BoConcept A/S - Midtjylland
Do you have a strong record in creating immaculate copy that stands out from the crowd? Can you develop creative strategies that are forward-thinking and in-line with current media and PR trends? Do you want to become part of a global premium retail lifestyle brand? Then apply today for the position of Senior Copywriter at BoConcept in central Jutland in Denmark.
Contemporary furniture rooted in craftmanship
BoConcept is a premium retail lifestyle brand, designing, producing and selling contemporary furniture, accessories and lighting for living, dining, sleeping, home-office and outdoor spaces. The company's headquarters are based in Denmark, and it sells through over 300 franchise stores in 64 countries across six continents, making it a global retail brand. The company employs 230 people at the two offices, located in Herning and Ølgod.
BoConcept seeks a senior copywriter who can create copy that drives desire and demand for its products and concepts. You will be instrumental in ensuring that there is a consumer-first approach in all creative touchpoints and that there is coherent consumer experience and tone-of-voice throughout content.
Key tasks and responsibilities:
Take ownership of copy briefs and fulfill them to a very high standard.
Develop creative strategies that are forward-thinking and in-line with current media and PR trends.
Demonstrate a clear understanding of campaign objectives and devise strategies to achieve them.
Develop catalogues – editorial concept and copywriting.
PR development, collection of market stories and outreach.
Ideation and copywriting for always-on content.
Participate in film projects, assisting with concept development, storyboards, interviews and voiceovers.
Reporting to Nina du Celliee Muller, Head of Markets and Campaign Planning, you will be part of the marketing organisation.
Today, the marketing organisation has 19 employees based at the company's headquarter and has seven local commercial marketing managers based in the company's main markets around the world. The role is expected to be in the office 2-3 day per week.
Native English speaker with immaculate copy skills
We require a native English speaker who has a strong record in creating immaculate copy that stands out from the crowd. You have around five years of experience in creative processes and workflows and have a bachelor's degree in business or in a related field. You are familiar with the techniques and trends of digital media and know how to drive desire and demand for products and concepts.
You thrive in a high-paced, multitasking environment and are used to working with virtual teams. You also possess excellent communication and collaboration skills, enabling you to co-create and achieve amazing results with different marketing colleagues, freelancers, and agencies. You pay great attention to detail and timescales, so you always meet tight deadlines while delivering excellent, creative results. It will also be advantageous if you are also a superuser in Excel and have a digital mindset.
From local cabinetmakers to global retail chain
BoConcept was founded in 1952 by two young Danish cabinetmakers, Jens Ærthøj and Tage Mølholm. They built their small workshop in the sleepy town of Herning. The company has grown into a global furniture retailer, with franchise stores in 64 countries spanning six continents.
In 2016, BoConcept became part of 3i Group plc, which is supporting the management team to further develop the company and brand internationally, helping BoConcept to secure a solid position on international markets all over the world.
95 percent of the company products are sold through franchisees, and the global workforce consists of 2,350 employees in total including staff at the stores.
Learn more about the company by visiting their website here.
Apply today
Send your CV to us by pushing the red button below that says 'Søg jobbet'. We look forward to hearing from you.
You can contact Marlie Hede at +45 2286 2949 or Peter Bang Fasting Bauer at +45 2812 7208, should you have any questions regarding this job position or the recruitment process.
Vil du høre mere om jobbet?
Spørgsmål til jobbet kontakt os gerne
Er du interesseret i at vide mere om denne udfordring forud for din ansøgning, er du velkommen til at kontakte den ansvarlige headhunter. HumanTrust A/S arbejder målrettet med at gennemføre rekrutteringsprocessen til dette job hurtigst muligt. Vi arbejder derfor ikke med ansøgningsfrist.
Marlie Hede
Headhunter & Co-owner
Med mange års ledelseserfaring, blandt andet som direktør i tekstilbranchen, og som selvstændig inden for virksomheds- og karriererådgivning, har Marlie opbygget et stort netværk. Kombineret med en bred uddannelsesmæssig baggrund, er Marlie skarp på analyse af virksomheder og deres behov, og da hun samtidigt er en sand menneskekender, som bruger sin intuition er grundlaget for stærke resultater sikret.
Marlie brænder for optimering og udvikling af virksomheder og mennesker i deres karriereliv. Med sin ambitiøse tilgang til at skabe værdi og resultater, bidrager Marlie med stærke faglige kompetencer og en vindende personlighed til gavn for hele holdet.
Læs mere Læs mindre
Peter Bang Fasting Bauer
Headhunter & Founder
Det er ikke tilfældigt, at vi har udnævnt Peter til kvalitetschef. Kvaliteten af de forløb, vi gennemfører, skal konstant være i fokus for HumanTrust. Med Peter som anfører, er vi sikre på, at missionen bliver fuldført.
Peters erhvervserfaring spænder bredt inden for salg, afsætning og ledelsesudvikling, hvor han gennem 12 år har arbejdet målrettet med rekruttering- og headhunteropgaver. Han vil derfor primært stå for de virksomheder, der søger kandidater til tekniske områder, økonomi, fagspecialister, samt salg & afsætning.
De andre partnere ser Peter som en yderst struktureret person, der sætter mål – og når dem!
Læs mere Læs mindre